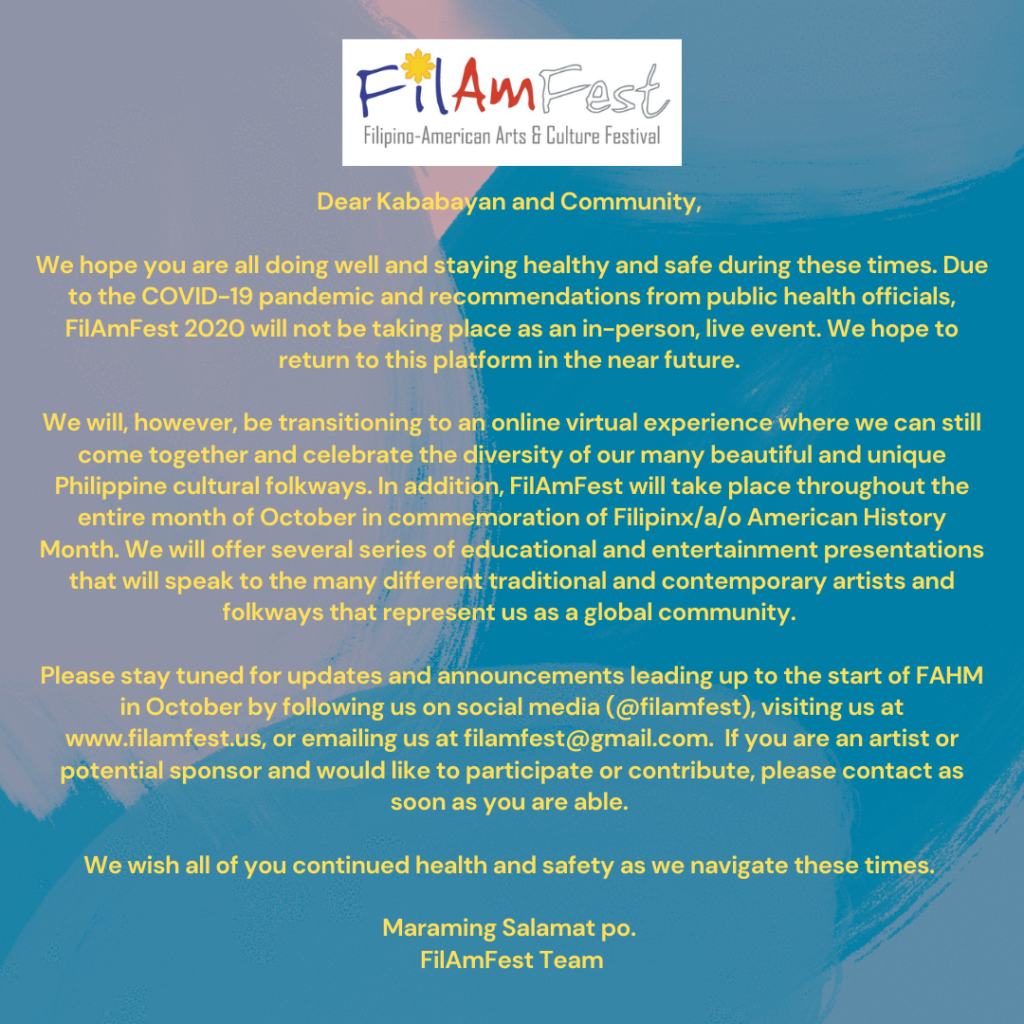 Dear Kababayan and Community, 
We hope you are all doing well and staying healthy and safe during these times. Due to the COVID-19 pandemic and recommendations from public health officials, FilAmFest 2020 will not be taking place as an in-person, live event. We hope to return to this platform in the near future.
We will, however, be transitioning to an online virtual experience where we can still come together and celebrate the diversity of our many beautiful and unique Philippine cultural folkways. In addition, FilAmFest will take place throughout the entire month of October in commemoration of Filipinx/a/o American History Month. We will offer several series of educational and entertainment presentations that will speak to the many different traditional and contemporary artists and folkways that represent us as a global community.
Please stay tuned for updates and announcements leading up to the start of FAHM in October by following us on social media (@filamfest), visiting us at www.filamfest.us, or emailing us at filamfest@gmail.com. If you are an artist or potential sponsor and would like to participate or contribute, please contact as soon as you are able.
We wish all of you continued health and safety as we navigate these times.
Maraming Salamat po.
FilAmFest Team