About FilAmFest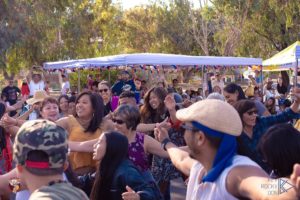 FilAmFest is one of the largest annual public celebrations of Philippine arts and cultural folkways in the San Diego region. FilAmFest is committed to representing the diversity of Philippine cultures from both established and emerging artists in traditional and contemporary arts. We are working towards building a movement that educates the community and empowers individuals to engage our cultures.
Celebrating Filipino American History Month in October, the event is FREE to attend and is one of the largest celebrations of Filipino arts, culture, education, and more!
Enjoy live cultural and contemporary entertainment, hands-on workshops from educators and experts, delicious Filipino cuisines, stunning visual art, martial arts exhibitions, and fun for all ages!