SAMAHAN Filipino American Performing Arts & Education Center
[@samahandance | www.samahanphilippinedance.com]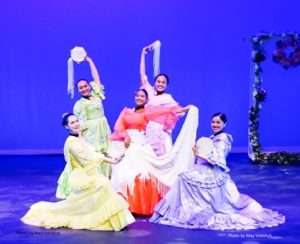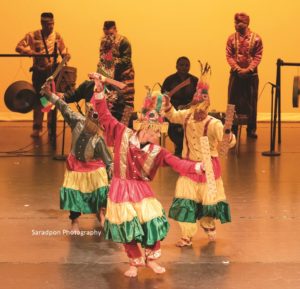 SAMAHAN was organized in 1974 by the late Dr. Lolita Diñoso Carter. It was started as a youth activity group of the Council of Philippine American Organizations (COPAO) with the objective of helping the Filipino American youth realize pride in their cultural heritage, by providing them the opportunity to participate and experience Philippine dance and music as a social and recreational activity, as well as a first-rate professional performance Company. For more than four decades, the SAMAHAN Filipino American Performing Arts & Education Center has continued to fulfill its purpose and commitment to preserve the traditional forms of the Filipinos' folk dances,  music and traditions. It serves its purpose by holding Filipino folk dance and music classes, by performing in concerts, schools and community events, reaching out not only to a large number of Filipino Americans but also to the entire San Diego community, all to enrich cultural diversity.
SAMAHAN will present a brief performance featuring a repertoire of Filipino folk dances and live music.  Dances of the Maranao tribe of Mindanao are performed with Kulintang music by the Samahan Pakaraguian Kulintang Ensemble.  The Spanish influenced dances and dances of folks in the Philippine countryside will be accompanied by the Samahan Rondalla.  
MISC Ailments [@miscailments]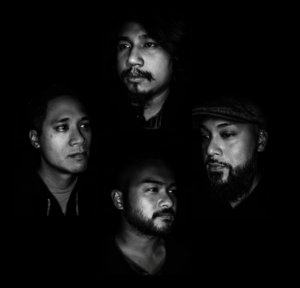 PASACAT [@pasacatinc | www.pasacat.org]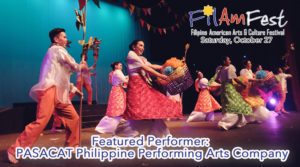 The unique blending of cultures brought from foreign lands, as well as those that existed with the early Filipinos, can be characterized through the dances, music and costuming of the early Filipinos. The repertory of the PASACAT Philippines Performing Arts Company brings to life the beauty and charm that is the Philippines!
PASACAT, in its 44th season, continues to contribute to the cultural enrichment of San Diego. Fifty performances are given yearly by the sixty students, apprentices, and Company members for an audience totaling 7,000 for numerous educational, cultural, religious and social organizations. PASACAT's mission is to preserve and promote Asian Pacific culture through the arts, thereby, extending goodwill and enhancing cultural understanding.
Maarte Theatre Collective [@maartetheatrecollective | www.maartetheatrecollective.weebly.com]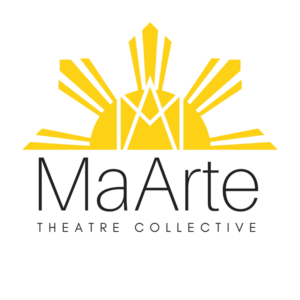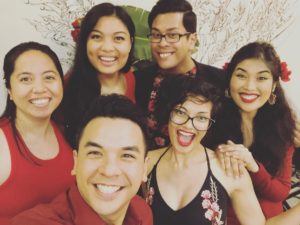 In 2018, six young Pilipinx-American theatre artists in San Diego felt a deep lack of Asian – but especially Filipino – representation in theatre, media, music, and other storytelling mediums. After forming a bond over the desire to see more of our own stories celebrated in the wider world, we realized that you can't wait for someone else to invite you to tell your story– you just have to start telling it. So, in February of 2018, we founded the MaArte Theatre Collective to create space for the Filipino-American experience in our diverse and dynamic culture.
"Maarte," translated literally from Tagalog, means "artistic" or "creative." However, the word has become commonly used to instead to refer to a young woman as "high-maintenance," "picky," or "pretentious." In other words, "maarte" means "a diva".
We have chosen to reclaim and redefine this word. To us, it means bold. It means audacious. It means filled with the power of creativity. We are selective and we know exactly what we want – the fair and honest representation of the fullness of the Filipino-American experience – and we're out to get it.
About our presentation at FilAmFest:
It's her very first pilgrimage back home all on her own. Her first mission? Ride a jeepney. But first, she needs to find out how. Join MaArte Theatre Collective for a 10-Minute Play and the coming of age story; "How To Ride A Jeepney" by Lindsey Twigg.
Marlon Daito [@mdlens]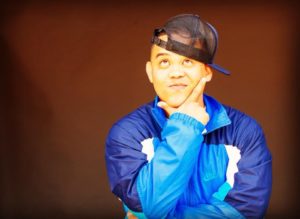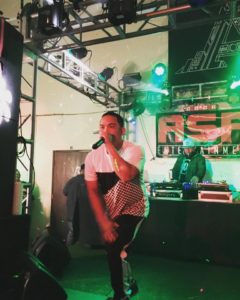 Hailing from Oxnard, CA, Marlon D has been in the underground hip-hop scene since 2006, sharing the stage with acts like Talib Kweli, Dilated Peoples, and Slum Village. He has also performed for community and fundraising events for the Filipino American community at FPAC and Typhoon Relief benefits all over Southern California. Marlon D is currently prepping for the release of his 10th album, titles WAV.s. As a Filipino artist, Marlon D's music reflects the stories of immigrants and minorities in the working class and also focuses on the importance of holding up cultures and traditions from the Philippines. He is interested in how it can be applied in the political climate of the US.
For his catalog of albums and mixtapes, check out MCMARLOND.BANDCAMP.COM His last album, Shadows 3, is also available in iTunes, TIDAL, Apple Music, Spotify, and all digital platforms.