Doce Pares San Diego [@doceparessandiego | www.docepares.com]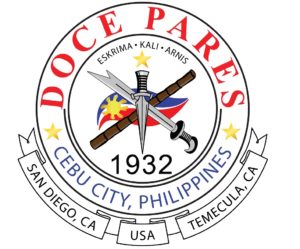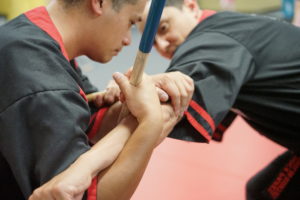 Doce Pares San Diego is an authentic Filipino Martial Arts school.  Doce Pares San Diego and it's Headquarters in Banilad, Cebu City, Philippines, maintains and preserves the legacy of Doce Pares Eskrima by teaching the curriculum of the Doce Pares Original "Multi-Style" System of Eskrima.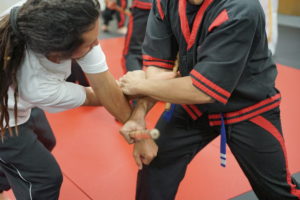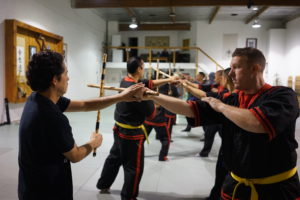 Since its inception, the Doce Pares San Diego group has always been adamant about aligning itself with the goals of Doce Pares Headquarters in Cebu City, Philippines.  Headed by Masters Albert Mendoza and Dovie Cañete-Mendoza, this group strives to deliver the quality instruction of the Doce Pares "Multi-style" System of Eskrima that has been passed on to them from SGM Dionisio Cañete, and other active masters based out of Cebu City.  Master Albert Mendoza considers himself to be a "master student", always keeping an open mind in order to allow his growth in the Filipino Martial Arts to continue endlessly.  His ability to absorb his training sessions with the grand masters and structuring it into a format consumable by beginner and advanced students, makes him a highly qualified instructor.  To accentuate the training in San Diego, the group also has the invaluable oversight of Master Dovie Cañete.  As part of the Cañete family, her eskrima background runs deep.  Her ability to expose the intricacies of techniques and movements during training makes the San Diego location a unique high-quality training ground.  The combined talents of Masters Albert and Dovie have extended the reach of Doce Pares Headquarters in Cebu City, Philippines by not only sustaining the San Diego group, but by also opening  new opportunities for students in Murietta, CA, located north of San Diego.  The efforts of the San Diego group as a whole are driven by their pride in their Filipino Culture, their passion for the Filipino Martial Arts and the honor to being part of the legacy of Doce Pares Eskrima.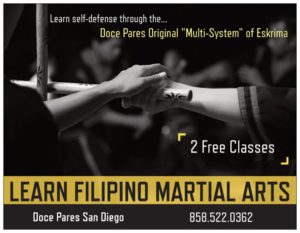 Contact
Questions about classes can be sent to info@doceparessd.com or 858-522-0362.