Rizzhel Javier [@rizzhel.javier | www.rizzheljavier.com]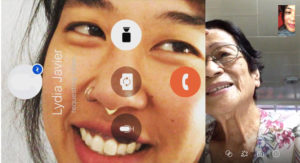 Rizzhel is an artist and educator that examines identity, culture and memory. Trained in darkroom photography, in the last ten years her work has become interdisciplinary, combining images with sculpture, installation and digital media. She works autobiographically, using art and photography, to explore personal, community and global connection. Her pieces are playful and often require the viewer to engage physically with the work. Rizzhel brings participatory learning experiences into the community, through her project BRIDGE, to advocate for self-expression, equity and social change. Her recent projects activate community dialogue on migration, travel and the concept of home through public engagement workshops. She currently teaches Video Production at Cal State University San Marcos and Darkroom Photography at San Diego City College. Rizzhel also works at Media Instructor at local non-profits, Pacific Arts Movement and The AjA Project, to empower youth through digital storytelling.
Installation: THE PALENGKE / WET MARKET | by Rizzhel Javier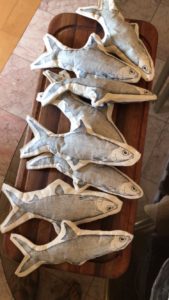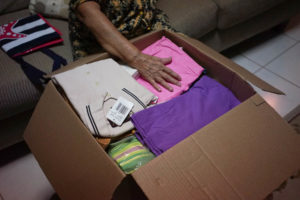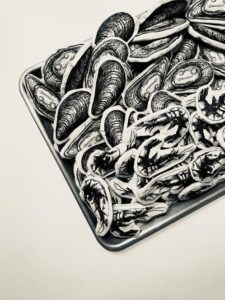 An installation of plush toys that will immerse you in a common type of public market in the Philippines, known in Tagalog as a palengke. The artist invites to experience this memory of her purchasing daily goods with her Lola by producing toys like Bangus (milkfish), the Philippines national fish, Tahong (mussels) a staple in Sineguelasan where her Lola lives, and more! This collection of work encourages the Filipino community to revisit their own memories of the Philippines, childhood and family origin. It also encourages the FilAm community to connect with their families, learn more about their history and migration from the Philippines and share the different ways people connect to family overseas. All items will be available for purchase and will contribute to the future projects to educate and console the FilAm community.
www.rizzheljavier.com/palengke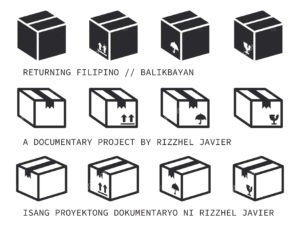 BALIKBAYAN / RETURNING FILIPINO PROJECT | by Rizzhel Javier
The tradition of packing gifts for loved ones overseas is practiced by the Philippine community with the balikbayan box. Named after the Tagalog words for "returning Filipino" this container serves as a means to transport goods from the United States to the Philippines. This symbol of the Filipino diaspora is studied through interviews collected from the San Diego community and beyond. Participants are asked to share stories about the items in these boxes, the people they send them to and the important role this process plays in their life. This project makes visible the struggle and love of separated families, the want to provide and the need for consolement.